 Certified organic or biodynamic wine
Josephine Cuvée Rot
QWt Burgenland, Gut Oggau, 2015
In stock
Article nr. 40030715
| | |
| --- | --- |
| Grape variety: | Roesler, Blaufränkisch |
| Producer: | Gut Oggau |
| Origin: | Austria / Burgenland / Neusiedlersee |
Attributes
| | |
| --- | --- |
| Origin: | Austria / Burgenland / Neusiedlersee |
| Grape variety: | Roesler, Blaufränkisch |
| Ripening potential: | 3 to 7 years |
| Serving temperature: | 16 to 18 °C |
| Food pairing suggestion: | Châteaubriand, Filet Wellington, Goulash, boeuf bourguignon, Rabbit ragout with olives, Roast saddle of venison, Hearty stew with pulses |
| Vinification: | partly destemmed, fermentation with grapes' own yeast, long must fermentation |
| Harvest: | hand-picking, strict selection, in small boxes |
| Maturation: | in cement tank, in tonneau |
| Bottling: | no filtration |
| Maturation duration: | 18 months |
| Volume: | 12.5 % |
| Note: | Contains sulphites |
Countries
Austria
Austria – Sumptuous culture, accessible to all
Austria is characterized by unbelievable topographical diversity. A flat steppe in the east, forests and hills in the Alpine regions, wetlands and Mediterranean landscapes in the south. This in addition to a rich tradition and even greater love. It's no surprise that the Romans found joy on this patch of Earth and cultivated wine growing. Austrian wine is not abundant, but it is high quality.
Regions
Burgenland
Burgenland: Reds, sweets and other wonders
Burgenland is often referred to in Austria as the new wine world. In fact, wines – with exceptions like the nobly sweet Ruster Ausbruch – were almost entirely unknown here 20 years ago. Today, the most substantial red wines in Austria mature here. And the sweet wine scene is also stronger than ever before. Even the whites – for instance, in the Leitha Mountains – are on the upswing. The basis for this wine wonder are the various terroirs that overlay the land in a complex patchwork.
Grape varieties
Roesler
Problably the fleshiest breed
Decades of breeding work at the Lower Austria Klosterneuburg School of Oenology has produced this red grape variety. In 1970, the hybrid between Zweigelt and Blaufränkisch was approved and named after the former director of the school, Dr. Leonhard Roesler (1839-1910).
This moderately early-ripening grape variety makes no special demands and provides consistently good quality. The dark, almost blue-black berries are very fleshy, and they yield extremely dark wines with high tannin content. Roesler is therefore often used for blends.
Around 10 hectares are planted with Roesler in Austria.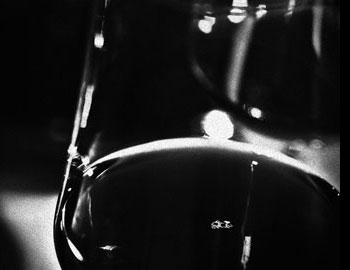 Blaufränkisch
The Blaufränkisch fits in comfortably in Burgenland and in neighbouring Hungary. Caressed by the warm winds of the Pannonian Plain and protected by hills and mountains, the grapes can fully ripen. They yield fine, dark-berried, well-structured red wine. Depending on taste, the vintner presses them lightly and fruitily, or gathers them in wooden casks into firm, peppery wines. They are predestined for ripeness, and pair excellently with meat and game dishes. The name of this wine is deceptive: in the middle ages, grapes from southern Germany were called "Frankisch". They were seen as particularly sophisticated. The Blaufränkisch, however, is a native of Austro-Hungary. In Hungary, where it is called Kékfrankos, it even occupies twice as much vineyard space as in Austria. Some producers make wine on both sides of the border.