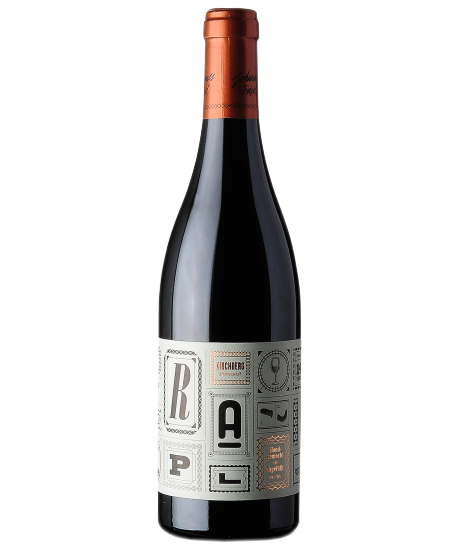 Certified organic or biodynamic wine
Syrah Kirchberg
QWt Carnuntum, Weingut Trapl, 2015
750 ml
Selection Baur au Lac Vins
30
In stock
Article nr. 40032715
Attributes
| | |
| --- | --- |
| Origin: | Österreich / Niederösterreich / Carnuntum |
| Grape variety: | Syrah |
| Serving temperature: | 16 to 18 °C |
| Food pairing suggestion: | Châteaubriand, Filet Wellington, Spiced grillades, Roast saddle of venison, Blue cheese, White cheese |
| Vinification: | stamped by foot, long must fermentation, Punching down |
| Harvest: | strict selection, in small boxes, hand-picking with simultaneous grape sel |
| Maturation: | in used barriques |
| Bottling: | no filtration |
| Maturation duration: | 14 months |
| Volume: | 13.0 % |
| Note: | Contains sulphites |
Countries
Austria
Austria – Sumptuous culture, accessible to all
Austria is characterized by unbelievable topographical diversity. A flat steppe in the east, forests and hills in the Alpine regions, wetlands and Mediterranean landscapes in the south. This in addition to a rich tradition and even greater love. It's no surprise that the Romans found joy on this patch of Earth and cultivated wine growing. Austrian wine is not abundant, but it is high quality.
Regions
Niederösterreich
Lower Austria: crus near and far from the Danube
Austria's largest state is also its largest wine region. 46,000 hectares are planted with vines in Lower Austria. It is a heterogenic wine region, consisting of eight wine growing areas. While white varieties like Grüner Veltliner and Riesling dominate in the areas north and west of Vienna, red varieties set the tone in the south and in the southeast (Thermenregion and Carnuntum). The internationally famous white crus from Grüner Veltliner and Riesling develop in the picturesque Wachau and Kamptal.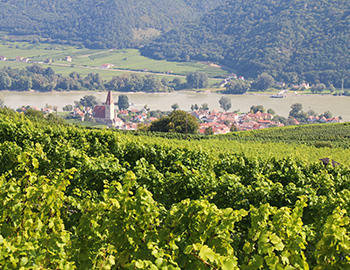 Subregions
Carnuntum
Carnuntum: Red finesse in Zweigelt country
With a cultivation area of just 910 hectares, stretching from Vienna's city limits to the Slovak border, Carnuntum is one of Austria's smallest wine regions. However, a wide diversity of red wines is cultivated here, from drinkable Zweigelt Rubin to multi-faceted Blaufränkisch from Spitzerberg to Merlot and Cabernet Sauvignon. Also highly interesting is the interplay between Bordeaux varieties and the native Zweigelt and Blaufränkisch cultivars.
Producers
Weingut Trapl
With such consistency, it is not surprising that Johannes Trapl has been farming his fine family business, on which 70% red grape varieties thrive, biodynamically since 2015 - followed by Demeter certification in 2019.
Grape varieties
Syrah
The legend stubbornly persists that the Syrah variety came from the Persian city of Shiraz. Yet, researchers have shown that it is a natural crossing of two old French varieties: the red Dureza from the Rhône Valley and the white Mondeuse blanche from Savoy. Wines from Syrah are gentle and concentrated. They smell of dark berries, violets and liquorice, and amaze with a piquant touch of white pepper. As varietal wines, they are found on the northern Rhone, as in the Hermitage or Côte Rôtie appellations, as well as in Swiss Valais. In the southern Rhône Valley, Syrah is often wedded with Grenache and Mourvèdre. In 1832, a Frenchman brought the variety to Australia, where it became the emblem of the national wine industry. There, the weightiest versions develop with typical notes of tar and chocolate.