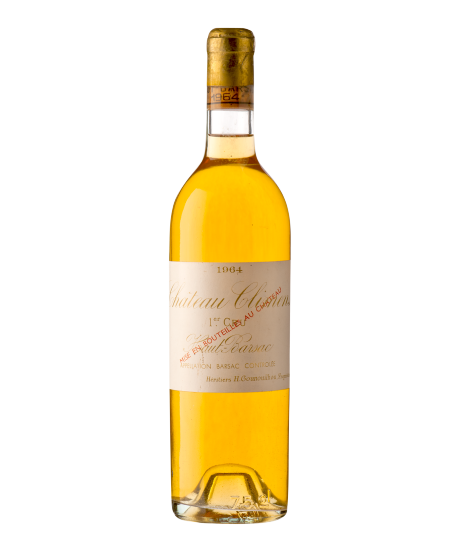 Ch. Climens 2016
AC Sauternes 1er cru classé, 750 ml
In stock
Article nr. 11112716
Grape variety
Sémillon
The Sémillon grape is the basis of the legendary sweet wines of Sauternes. Its origins are there, in the southern part of the Bordeaux region. Its secret to success is its susceptibility to the Botrytis fungus, which pierces the skin of the ripe berries. Thus the water evaporates, and the sugar in the fruits concentrates. The musts are as thick as syrup. They present the citrus-fresh, fruity aromas of the Sémillon varieties. In addition, the Botrytis fungus contributes complex notes of honey, dry apricot and candied orange to the wine. The Sémillon is closely related to the Sauvignon blanc, and almost all sweet wines from Sauternes and its surroundings contain a small proportion of Sauvignon. The dry whites from Bordeaux are the opposite: the Sémillon mostly plays the supporting role. In early-19-century South Africa, Sémillon was the most planted grape. However, only vanishingly small quantities still grow there today. However, the vine has since taken root in California and Australia.
Region
Bordeaux
Bordeaux: high prestige, high quality
With a total area of around 115,000 hectares, Bordeaux may not be France's largest wine-growing region, but it is certainly its most prestigious. The range of wines produced here today is enormous: ranging from red everyday wines with a great relationship between price and quality to exclusive, and accordingly expensive, premier crus. Elegant white wines and noble sweet specialties round out the spectrum.
Country
France
France – Philosophy in a bottle
According to French philosophy, wine should be an expression of the soil and climate. They use the word "terroir" to describe this. Terroir makes every wine different, and many especially good. French wine is regarded worldwide as an expression of cultural perfection. The French believe that humans are responsible for the quality of the berries, the vine variety for their character, and nature for the quantity. This philosophy can be expressed succinctly as: "the truth is the vineyard, not the man."
Rating