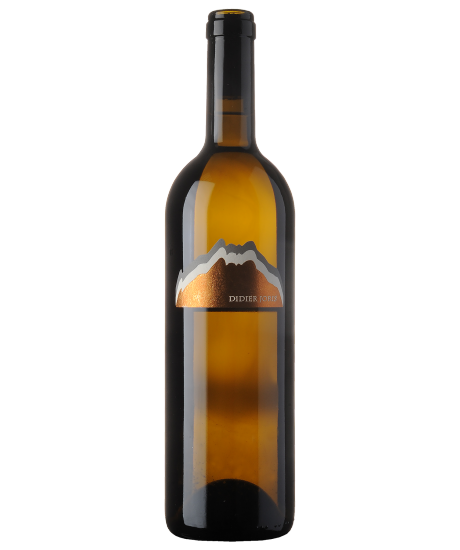 Gentil Blanc (Païen) 2014
AOC Valais (Chamoson), Didier Joris, 1500 ml
1500 ml
Assortment Baur au Lac Vins
20
Gift box available!
In stock
Article nr. 10132814
Gift box available!
Description
Pale golden yellow with bright green tinge. An open, expressive nose of lime, citrus, resin and spices such as saffron. On palate the initial impression gives way to the aromas of peach and apricot, with a creamy texture. The length and minerality finish lend strength to this lively wine.
Attributes
| | |
| --- | --- |
| Origin: | Switzerland / Wallis |
| Grape variety: | Heida |
| Label: | Vegan |
| Ripening potential: | 1 to 6 years |
| Serving temperature: | 10 to 12 °C |
| Food pairing suggestion: | Crispy roast chicken, Cheese board, Giant crevettes, grilled langoustines |
| Vinification: | partly destemmed, long must fermentation, fermentation in wooden barrel, soft pressing |
| Harvest: | hand-picking, strict selection, in small boxes |
| Maturation: | in partly new and used barriques/ Pièces, long cultivation |
| Bottling: | no filtration |
| Volume: | 14.0 % |
| Note: | Contains sulphites |
Producer
Didier Joris
Didier Joris is a legendary figure in the Valais, where the history of wine would be unthinkable without him. He grew up in a farming family that initially concentrated on raising cattle. To this very day, Didier still raves about «his Queens», the Hérens fighting cows. It was only during the 1960s and 1970s that the Joris family began to terrace slopes to plant vines and cultivate vineyards.
As the family did not have much expertise in this sector at that time, young Didier attended the Agricultural College of Châteauneuf. From there he went on to complete an internship in Germany, where he not only gained experience in viticulture, but also as a baker, butcher and in wine laboratories. After qualifying at Changins, he began working as a lecturer and researcher at the College of Oenology and Viticulture at the age of 21. He taught such greats as Marie-Thérèse Chappaz, Jean-René Germanier, Denis Mercier, Marie Bernard Gillioz and numerous other talents.
Grape variety
Heida
If a winemaker is asked to name the rising star among the Swiss varieties, the answer is usually Heida. The age old white grape probably dates from before Christianization, hence the name ("heiden" is German for pagan, or heathen). In French-speaking Valais, they are known as Païen, in Geneva as Savagnin blanc, and as Traminer in Germany. It has its origins in the French Jura. There, vintners process it into the specialty vin jaune, similar to sherry. What makes these grapes so special? At a time when many whites are becoming increasingly interchangeable, Heide wines are truly characteristic. They smell of citrus and exotic fruits, of green nuts and honey, and often have lightly smoky echoes. And they mature unusually well. With their full body and structure-giving acidity, they can easily withstand 20 years in the cellar. Tip: a mature specimen with Valais raclette can convert ingrained Chasselas-followers on its own.
Region
Wallis
Valais: Alpine wines with class
More than 20 varieties of grapes can yield wines in Valais that are full of character. A large number of them grow on spectacular, steep slopes. Sealed off by mighty chains of mountains, old plantings like Petite Arvine, Amigne and Cornalin have survived in Valais, and today they are highly sought-after by wine enthusiasts. The highest vineyards in Europe are also found in Valais: the Savignin vines (known here as "Heida"), rooted in the mountain community of Visperterminen.
Country
Switzerland
Switzerland – A small country with enormous diversity
Switzerland is famous for its banks, watches, and cheese, but not necessarily for its wine. The Swiss didn't invent wine, but they have been extremely open and curious to it. Wine culture arrived in what is now modern Switzerland via several routes: from Marseilles to Lake Geneva and the Lower Valais region; from the Aosta Valley through the Great St. Bernard Pass to the rest of Valais; from the Rhone through Burgundy, across the Jura Mountains to Lake Constance; and from Lombardy to Ticino, and then on to Grisons.
Rating