 Castarède 1936
Armagnac, 700 ml
Assortment Baur au Lac Vins
Gift box available!
In stock
Article nr. 62134736
Items available in the stores
Gift box available!
Description
An almost 100-year-old Armagnac with great and ripe aromas. Silky and warming on the palate. A great gift for all who appreciate such an antique rarity. Invites for a meditation.
Region
Armagnac
Armagnac: high-percentage, high-standing, authentic
Gascony, in southwestern France, has retained its authentic rural charm to this day. Very similar traits are attributed to the brandy originating from here, Armagnac. While young Armagnac can taste lively and fiery, old, decades-aged selections reveal enormous finesse with unique character. Vintage bottlings are particularly exclusive – and accordingly expensive.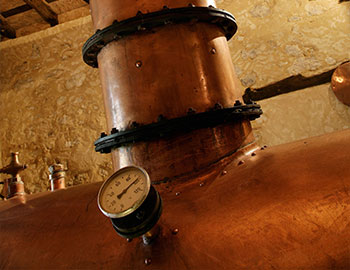 Country
France
France – Philosophy in a bottle
According to French philosophy, wine should be an expression of the soil and climate. They use the word "terroir" to describe this. Terroir makes every wine different, and many especially good. French wine is regarded worldwide as an expression of cultural perfection. The French believe that humans are responsible for the quality of the berries, the vine variety for their character, and nature for the quantity. This philosophy can be expressed succinctly as: "the truth is the vineyard, not the man."