Champagne Nicolas Feuillatte
Nicolas Feuillatte was born in Paris in 1926 to a family of wine and spirits importers. Originally, the plan was for him to take over this company from his father one day. But fate held something else in store for him. After World War II, Nicolas went his own way and renounced his inheritance. He emigrated across the Great Pond and successfully started a cocoa and coffee business in New York. This was the time when coffee was becoming hugely popular in America and had previously only been imported from Brazil.
But first, take a look at what happens when Champagne Nicolas Feuillatte sets up a bench in a park...
Realising this potential, Nicolas realised started importing coffee from Africa and developed instant coffee. By 1955 he had become the leading importer of African coffee in the United States, a diplomat and permanent UN representative for Ivory Coast in New York and a passionate globetrotter. The world was his oyster. He was an excellent networker and got to know many great personalities from politics and American show business. He cultivated friendships with Kennedy and Onassis, among others. He later used these valuable contacts to establish his brand of champagne.

When his father died unexpectedly in 1972, Nicolas returned to his old homeland. The visionary and gifted entrepreneur inherited a 12-hectare vineyard in Bouleuse near Reims. A champagne lover himself, he decided to become a champagne producer and released his "Réserve Particulière" in 1978. This was an expression of Nicolas' generosity and entrepreneurial spirit. It took his friends from all over the world by storm, and so his champagne quickly took off in the USA, Australia and English and became the trend-setting brand of the international jet set to which Nicolas Feuillatte himself belonged.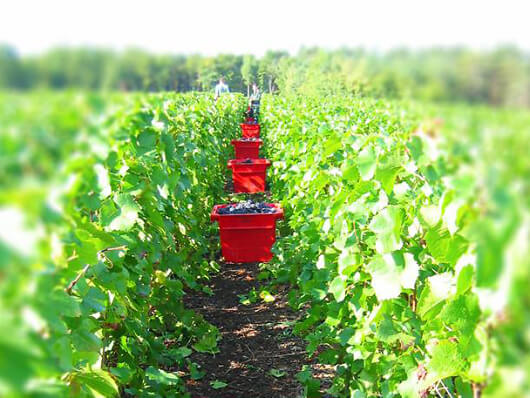 Due to the overwhelming success of his champagne, his production capacities were soon exhausted. He searched far and wide for a new source for his increased demand for champagne grapes and found it in the Centre Vinicole de la Champagne (CVC), a cooperative founded by Henri Macquart. This relationship marked the beginning of a great success story. His goal was to produce a champagne that was not only reserved for his high-society friends, but would bring pleasure to everyone.

In 1986, he sold the brand to the CVC, which comprises some 4500 winegrowers (from 82 cooperatives) and their families who maintain and cultivate their often small vineyards with great passion and the experience of generations to harvest the best quality grapes for "their" champagne brand. They are affiliated with the CVC Nicolas Feuillatte, the most important and modern winegrowers' association in Champagne.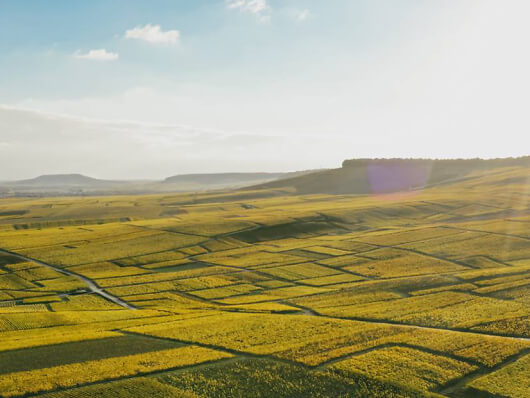 The vineyards are located in the champagne regions between the Vallée de la Marne and the Côte des Bar, in the Massif de Saint-Thierry, in the Montagne de Reims, the Côte de Sézanne and the Vallée de l'Ardre. In order to successfully establish the brand, Nicolas Feuillatte, in collaboration with an agency, crafted advertising campaigns that combined contemporary marketing and art. Each year, he selected an artist to create an exclusive themed campaign to promote the brand image. This was considered highly unusual in the very traditional world of champagne.

In the span of just 30 years, Champagne Nicolas Feuillatte has become the No. 1 champagne brand in France and the world's third largest producer of champagne, now represented in over 80 countries. The trend-setting brand Nicolas Feuillatte stands for creativity, modernity, elegance and curiosity. It is inspired by the call of distant lands, as was the case with its founder, who went to America as a young man in the 1950s.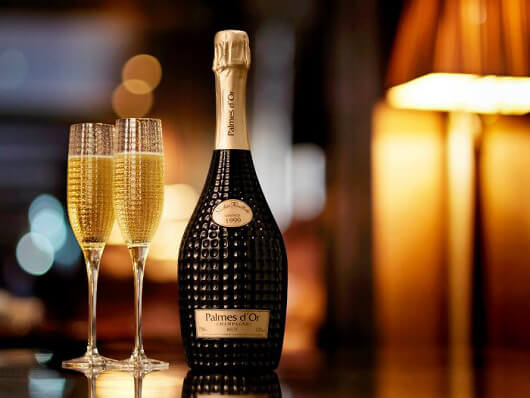 The 2100 hectares spread over the entire appellation include 11 valuable Grand Cru and 26 1er Cru vineyards – providing the basis for exclusive and prestigious top cuvées such as Palmes d'Or Brut and Palmes d'Or Rosé. The golden palm tree is a declaration of love to a young opera singer, with whom Nicolas Feuillatte was deeply enamoured. This prestige cuvée aspires to be as elegant, sublime and unforgettable as his diva. The bottle design was specially designed to pay tribute to the singer's black pearl robe that she wore when she performed in New York.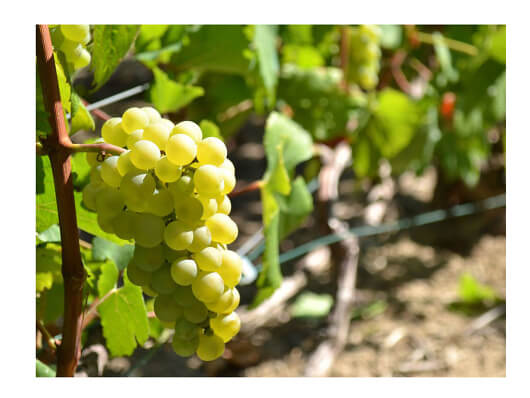 In order to guarantee the impeccable quality of all champagnes, the grapes – whether they come from a smaller vineyard or a top location – are pressed immediately after being harvested in presses located in the vineyards, instead of first being brought to the winery. The production boasts state-of-the-art technology. A wide range of champagnes is created here from the great variety of grapes, which regularly receive rave reviews from international wine critics.

The style of Nicolas Feuillatte champagnes is characterised by finesse, precision, accessibility and elegance. Chief Winemaker Guillaume Roffiaen and David Hénault, the Chef de Cave, are mainly responsible for the annual production of the approximately 10 million bottles.

The majestic winery near Chouilly was expanded in 2017 to include the impressive "Espace Nicolas Feuillatte" visitor centre, which welcomes guests from all over the world. Contemporary works of art, state-of-the-art interior design and the innovative production site are enough to make every visitor's heart beat faster. The elegant, urban and at the same time glamorous and hedonistic personality of Champagne Nicolas Feuillatte can be felt from the very beginning.

Nicolas Feuillatte died in 2014 at the age of 88, but his brand lives on. His philosophy "champagne for all occasions" lives on in his wide range. Today, the life's work of this impressive visionary is enjoyed and celebrated the world over. Champagne Nicolas Feuillatte offers top quality for every occasion, every taste and every budget. A sparkling "art de vivre français" for the big and small moments in life.
Champagne Nicolas Feuillatte is official partner from